As the Regular Season comes to a close, it appears the Minnesota Wild made the best goalie addition during the offseason.
When free agency opened up on October 9th, 2020, there were several quality goaltenders available on the market. Sports Illustrated and The Hockey News listed five goaltenders in their top thirty free agents, which didn't include Matt Murray (who would be traded as an RFA), Thomas Greiss, and/or Mike Smith. Listed in the top thirty were Jacob Markstrom (#7), Braden Holtby (#12), Corey Crawford (#17), Anton Khudobin (#22), and Cam Talbot (#25).
Once Free Agency opened, Goalies were picked up rapidly. Matt Murray signed in Ottawa for $25M over four years. Khudobin re-signed in Dallas for $10M over three years. Markstrom cashed in with Calgary, signing a contract for $36M over six years. Holtby filled in the vacancy Markstrom left in Vancouver, signing a two-year, $8.6M contract. Bill Guerin pounced on Cam Talbot, signing him to a contract with the Minnesota Wild for $11M over three years.
More from Gone Puck Wild
This was, optically, a strange look. Just four days earlier, Devan Dubnyk was traded to the San Jose Sharks, and midway through the regular season, Alex Stalock had seized control of the net after Dubnyk's absence from the lineup and poor play left it up for grabs. He wasn't the most technically sound goalie, and the advanced stats show he often let in goals the average tender would have, but he was performing better than Dubnyk.
Kaapo Kahkonen also got five games in the NHL during Dubnyk's absence, going 3-1-1, and on return to the AHL, in 34 Games Played, would put up a record of 25-6-3 and a .927 save % on his way to winning the AHL Goaltender of the year. Many thought he could soon be ready for NHL ice and with the looming Seattle Kraken Expansion Draft after the 2021 Season, some feared they could lose him to expansion.
So, it appeared Cam Talbot would be the starter, Alex Stalock would back him up, and Kahkonen would be the 3rd goalie, either in the AHL or on the Taxi Squad.
But, as reported by the Exclusive written by Michael Russo and The Athletic, Alex Stalock would be diagnosed with myocarditis in November. After a positive test for COVID-19, the process to return to hockey activity included a Cardiac Screening. Stalock's screening showed abnormalities and the doctor's determined he had myocarditis, which included no intensive activities for six weeks.
With Stalock out for an extended period of time, the Tandem now was Talbot-Kahkonen. So already the Talbot signing was a good move. He has serious NHL experience and ensured that the Minnesota Wild would have a reliable body in the net. Throwing Kahkonen in the net immediately could be problematic, but it's difficult to consistently rely on the 32-year-old Andrew Hammond, or any of the youngsters in the pipeline, like 19-year-old Hunter Jones or 22-year-old Dérek Baribeau.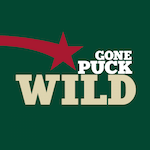 Want your voice heard? Join the Gone Puck Wild team!
Stalock would ultimately be lost to the Edmonton Oilers via waiver claim, cementing that Talbot-Kahkonen would be the goalie duo. Even still, it looked like Al would have been on the outside looking in of the three goalies. Kaapo performed rather well during a brief Talbot injury and placement on the COVID-19 List, but has shown his young age a bit and regressed a little recently.
Talbot took a bit of time to get in a groove this season because of the aforementioned injury, placement on the COVID-19 List, and the Wild pause because of an outbreak, but overall, has been fantastic this season. His basic stats are really impressive: 17-7-4 record, two shutouts, a 2.48 Goals Against Average, and his save percentage is .920.
Talbot's advanced stats only paint a prettier picture. According to TopDownHockey, Cam Talbot's Goals Saved Above Expected is 9th best in the NHL with a mark of 7.12, meaning he has been on his game, making fantastic saves, keeping the Wild in games, even bailing them out on defensive breakdowns. Talbot's GSAx is higher than any of the goaltenders that signed with a new team last season, and only behind Mike Smith (9.13, what a rebound year for 39-year-old) and Robin Lehner (7.94) for those who signed extensions.
The success of the Minnesota Wild can simply be brought down to a simple point. The improvement in net of Cam Talbot-Kaapo Kahkonen over Devan Dubnyk-Alex Stalock has seen the Minnesota Wild allow fewer Goals per Game on average than what was previously seen.
While JFresh is clearly tongue in cheek here, he isn't wrong. The Wild are only marginally scoring more goals per game with some of the additions, but they are allowing fewer goals per game with the change in net. That said, the arrival of Kirill Kaprizov, the seeming change in culture where responsibility on the ice is mostly earned and not awarded, and the improved play in goal has made this team more exciting.
I defended Dubnyk for a long time, but even still it seems he isn't the same goaltender he once was three or four years ago. It was time for a change in Starting Goaltender, and the Minnesota Wild did their homework and found a dynamite goalie in Cam Talbot. So much so that it has made the Seattle Expansion Draft decisions a bit more interesting (but that's a topic for another day). Cam Talbot's performance in net has helped propel the Minnesota Wild to overachieve the expectations many of us had for them this season. Can he keep it going into the playoffs?
Disagree with our opinion that the Minnesota Wild and Bill Guerin won the 2020 Goalie Sweepstakes? Who did win then? How have they done better? What are your thoughts on the Wild potentially protecting Talbot in the Expansion Draft? Leave a comment down below or tweet at us @FSGonePuckWild